First thing first...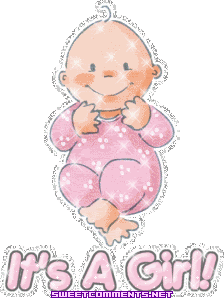 The u/s was great, but it would have been better if I hadn't had to sit in the waiting room for a half hour. The orange juice I drank worked, but wore off before they started the u/s. Everything is measuring on schedule, but she is currently breach. My midwife said she has plenty of time to turn around and I'm sure she does, but her butt was stuck down in the smallest part of my uterus making her legs squish together. After explaining this the tech all of a sudden said "I have to go, I'll be back." It had me worried, so while she was gone B and I had a talk with baby. I sat up and tried pushing on my belly a little. Well it worked. She moved just enough to get a glimpse. I'll post some pictures at the end.
Then after the u/s we went and got our Christmas tree!!! I might decorate it today being that I took the day off to go shopping and can't go any where cause the roads are so bad. After bringing the tree home we went to register for baby stuff. It was fun. I'll post the bedroom stuff in another post.

Once we got home B got a call from one of our friends. His wife had been in the hospital all day. Earlier this week she was diagnosed with kidney stones, then yesterday she went to the hospital with severe headaches. They gave her a spinal tap and determined after that she had a brain aneurysm (sp?). This meant that she needed to be transferred to a hospital 60 miles away. Well her DH was in no shape to drive, especially being that the roads were terrible. So B said he would drive him being that he was coming home after he knew she was ok and settled in so he could take care of their girls. Well I didn't sleep well cause B didn't get home until 5:30 this morning. It was very frustrating, I was worried he'd be in a terrible accident or something. He said they had to go 30mph all the way home on the highway this morning. a normally 45 min trip took them an hour and a half.
Well I think that's about it for now. I'm tired, but I have a lot of things I can get done if I'm not going shopping today.